* We are certified in all types of fabric cleaning methods and recognized as one of the most educated and experienced upholstery care companies in the Charlotte NC and surrounding areas. Upon a thorough inspection, we will determine the proper cleaning procedure for your specific needs. We can also apply DuPont's New Fine Fabric Protector to ensure your fine fabrics continue to have long lasting beauty between cleanings.
From heavily soiled to light cleaning, our 9 to 12 step cleaning process is designed to restore your furniture as close to its original condition as possible. We can clean all types of upholstery, mattresses, auto seats, boat seats and more. Even the most complicated and delicate of fabrics.
Click here to See How We Do It in PDF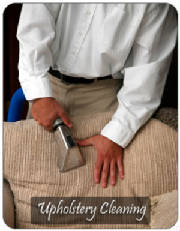 *** PLEASE:
Don't leave a reply or any requests at the bottom, as I hardly ever check the messages here and can't find a way to remove this box from this site.

Thank you.